2016 SHOW FACTS & FIGURES
The December 2016 show boasted an impressive line-up of 55 boats on display, showcased by well-known local dealers and international brokerage houses including Lee Marine, Boat Lagoon Yachting, Simpson Marine, Burgess and Northrop & Johnson Asia.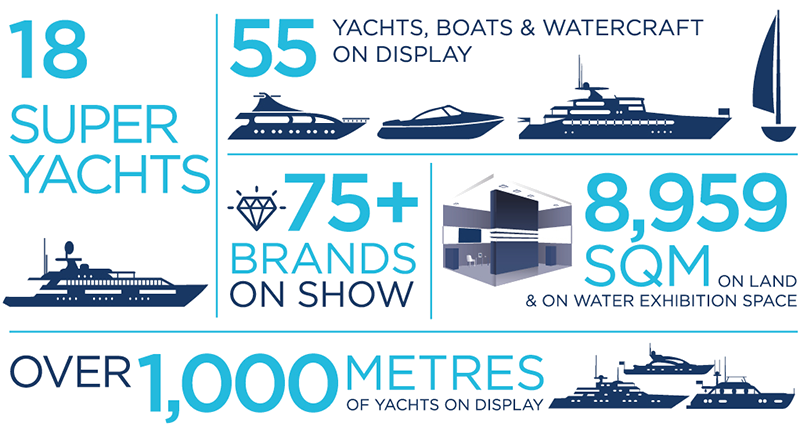 FIGURES: DECEMBER 2016 SHOW
A true consumer-facing boat show and charter show, the four-day event features on-water demonstrations and trials of a number of exciting, adrenaline-fuelled water sports, allowing the many affluent visitors to enjoy a taste for the lifestyle that chartering or owning a yacht or a boat could bring to them and their families.
Ashore, the Thailand Yacht Show hosts a varied group of exhibitors within an air-conditioned pavilion. Over 75 companies - ranging from high-end residential resort developments and luxury car dealers to ship's chandlers and furniture makers.
At previous shows, the cool of the early evening, parties onboard M/Y Ocean Emerald, M/Y Titania, M/Y Azul A and the floating Lounge flowed out onto the dock, making for a wonderfully vibrant atmosphere all along the moorings.