Marketplace is The Sponsorship Experts' digital rights sales tool that connects rights holders and brands from all over Asia in a highly visible and easy-to-use platform.

As the novel coronavirus (COVID-19) pandemic has seen significant changes to the world of sponsorship, an increasing number of rights holders and brands are pivoting towards digital rights sales tools and platforms to connect.

Social distancing and travel restrictions in the wake of COVID-19 have posed significant challenges to the way sponsorships are marketed, bought and sold, and we are seeing both brands and rights holders look towards digital rights sales as an alternative to more traditional sales and distribution channels.



With more than 10,000 monthly users from The Sponsorship Experts' vetted database and almost 20,000 monthly page views, Marketplace is one of the most visible digital rights sales platforms in the industry. Rights holders fall into a diverse range of sectors, making Marketplace one of the most dynamic digital rights sales platforms, and attracting buyers from a wide range of industries. Current listings span arts and cultural, education, entertainment, sports, tourism and social enterprises.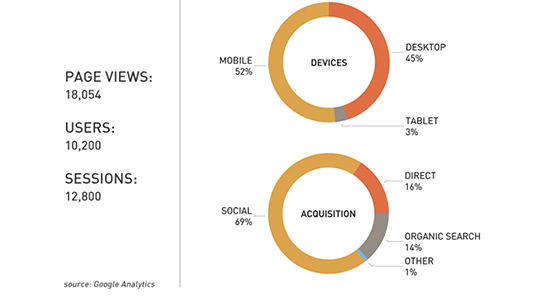 Marketplace listings run for three months at a time with tiered pricing and discounts for frequency. The price is THB10,000 per month for a three-months contract; THB9,000 per month for a six-months contract, THB8,000 per month for a nine-months contract and THB7,000 per month for a 12-months contract. A special 50 percent discount is available for new clients using the promotion code PP(SEA)CL50.

Marketplace is offered free of charge (FOC) for The Sponsorship Experts' Full Service, Packaging and Partial Packaging Product clients. To view the Marketplace section and book your slot, go to
www.paulpoole.co.th/marketplace/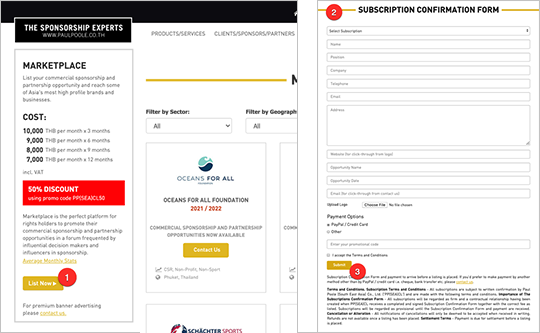 Paul Poole (South East Asia) Co., Ltd. is an independent marketing consultancy based in Bangkok, Thailand specialising in commercial sponsorship and partnership marketing, working with both rights holders and brands - acting as a catalyst by bringing them together and maximising the relationship.

We have packaged, sold and managed sponsorship and partnership opportunities for a wide range of rights holders and worked with many of the world's leading brands to source and engage the right sponsorships and partnerships for them to maximise.
---
Unleash the power of sponsorship, please click: